Regular price
Sale price
$34.99 AUD
Unit price
per
Sale
Sold out
Discover our BESTSELLING Sleep Magnesium Spray, the perfect addition to your bedtime routine for relaxation and tranquility.

Experience the calming power of topical magnesium chloride infused with the soothing scents of Lavender and Roman Chamomile, all expertly designed to help you effortlessly drift off to sleep.
Calming Magnesium: Our Sleep Magnesium Spray contains organic magnesium chloride, a natural mineral traditionally used in Western herbal medicine for its role in relaxing muscles and promoting a sense of calm. Say goodbye to restless legs and hello to peaceful nights.
Soothing Lavender & Roman Chamomile: Lavender and Roman Chamomile essential oils have been traditionally used for centuries in Western herbal medicine for their calming properties. They create a tranquil atmosphere, helping you unwind after a long day and easing your mind into a restful state.
Easy to use: Simply spray the soles of your feet, calves, and tummy 15-20 minutes before bed...That's it.
30 Day Money Back Guarantee: We are so confident you'll love it that we offer a 30-day money-back guarantee. Your happiness is our priority!
Ingredients

Organic Magnesium Chloride, Distilled Water, Essential Oils: Lavender, Roman Chamomile
How to use

Spray onto your abdomen, back, soles of your feet, and any other affected areas, gently massaging it in.

Avoid using on broken or freshly shaved skin.
How long do I leave it on for?

For optimal absorption, we advise leaving it on for a minimum of 20 minutes.

If you find the salty residue bothersome after application, feel free to rinse it off once your 20 minutes are up.
Why does it itch/tingle my skin?

You may experience a tingling sensation, which could indicate low magnesium levels in your body. However, with consistent usage, the tingling sensation should decrease.

To reduce the reaction, try these techniques:
- Begin by spraying on the soles of your feet before other body parts.
- Apply a small amount and gently massage it in, gradually expanding to new areas as you become comfortable.
- Boost your magnesium levels by taking a magnesium bath before using the spray.

Please avoid:
- Applying it to broken or recently shaved skin.
- Refrain from spraying immediately after a shower when your pores are more open.

Remember, magnesium is an essential mineral for our bodies to function properly. Don't be discouraged by the initial itchiness, as it should subside, leaving you feeling truly rejuvenated.
Share
View full details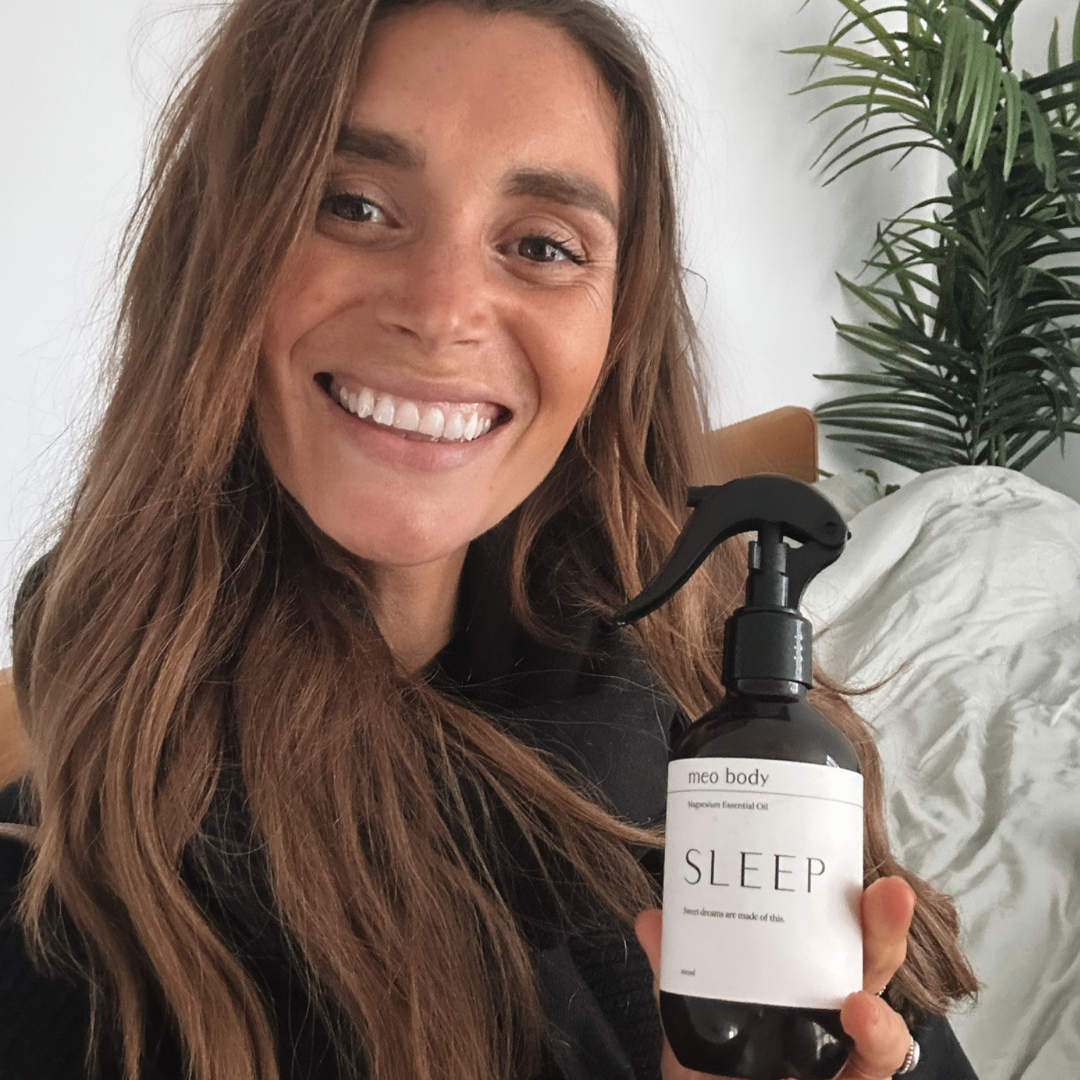 Recommended by Australia's #1 Sleep Expert Olivia Arezzolo
Renowned for her exceptional insights into sleep science, Olivia Arezzolo refers to the Sleep Magnesium Spray as an "absolute powerhouse for your BEST night's sleep."