Regular price
Sale price
$24.99 AUD
Unit price
per
Sale
Sold out
Discover purity for the whole-family Wellness
Our Pure Magnesium Oil, a symbol of simplicity and well-being. With just two ingredients – magnesium and water, offering unmatched purity and safety, suitable for the whole family, even expecting and breastfeeding mothers. Discover the well-being benefits for your family.
Key Benefits:
Gentle Relaxation: Pure Magnesium helps gently relax muscles and fosters an inner sense of calm.

Safe for All Ages: Suitable for children (3 yrs +), adults and expectant mothers, providing a wide range of wellness benefits.

Versatile Wellness: Incorporate Pure Magnesium into your daily routine to support overall well-being, promote muscle relaxation, and enjoy more restful sleep.

Unscented: Our Pure Magnesium range is fragrance-free, ensuring a neutral and comfortable application.

Effective Magnesium Supplementation: Pure Magnesium offers a safe and effective way to supplement your magnesium intake, supporting your family's health and vitality.
Experience the purity and simplicity of Pure Magnesium, where well-being meets the whole family.
Ingredients

Certified Organic Magnesium Chloride, Distilled Water
How to use

Spray onto your abdomen, back, soles of your feet, and any other affected areas, gently massaging it in.

Avoid using on broken or freshly shaved skin.
How long do I leave it on for?

For optimal absorption, we advise leaving it on for a minimum of 20 minutes.

If you find the salty residue bothersome after application, feel free to rinse it off once your 20 minutes are up.
Why does it itch/tingle my skin?

You may experience a tingling sensation, which could indicate low magnesium levels in your body. However, with consistent usage, the tingling sensation should decrease.

To reduce the reaction, try these techniques:
- Begin by spraying on the soles of your feet before other body parts.
- Apply a small amount and gently massage it in, gradually expanding to new areas as you become comfortable.
- Boost your magnesium levels by taking a magnesium bath before using the spray.

Please avoid:
- Applying it to broken or recently shaved skin.
- Refrain from spraying immediately after a shower when your pores are more open.

Remember, magnesium is an essential mineral for our bodies to function properly. Don't be discouraged by the initial itchiness, as it should subside, leaving you feeling truly rejuvenated.
Share
View full details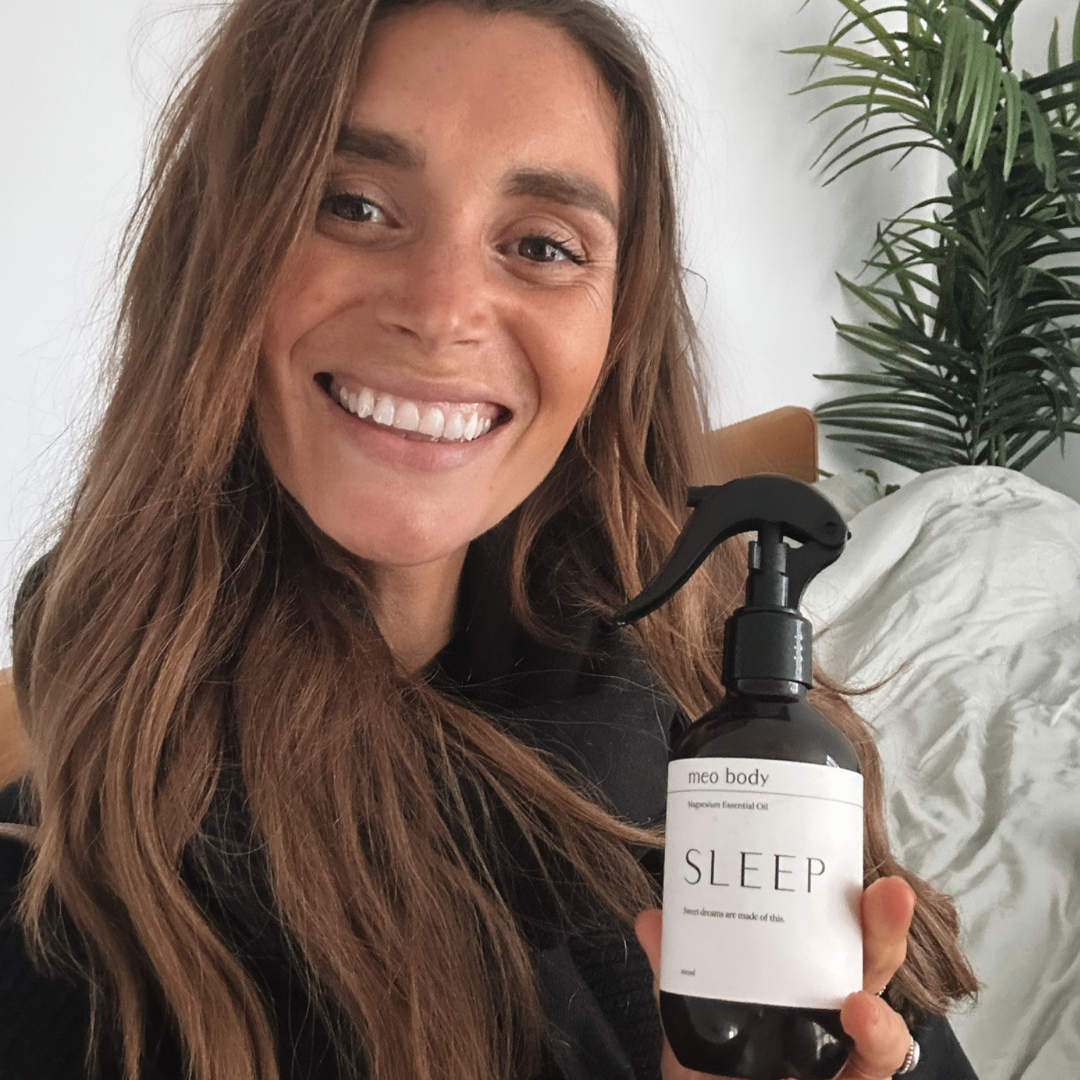 Recommended by Australia's #1 Sleep Expert Olivia Arezzolo
Renowned for her exceptional insights into sleep science, Olivia Arezzolo refers to the Sleep Magnesium Spray as an "absolute powerhouse for your BEST night's sleep."