Regular price
Sale price
$24.99 AUD
Unit price
per
Sale
Sold out
Relax, unwind & restore.
At the end of a long day, reward yourself by indulging in a warm, luxurious bath. Our signature Sleep soak is a blend of organic magnesium infused with lavender, bergamot and roman chamomile essential oils ~ the holy grail for creating a sense of tranquility at bedtime.

Ingredients

Organic Magnesium Chloride Essential Oils: Lavender, Bergamot, Roman Chamomile
How to use

RESTORATIVE FOOT SOAK
Dissolve 1 cup in a warm footbath, immerse your feet for at least 20 minutes

RELAXING BODY SOAK
Dissolve 2 cups in a warm bath, soak for at least 20 minutes to maximise magnesium absorption

How long do I leave it on for?

For maximum absorption, we recommend a minimum of 20 mins.

If you're not a fan of the salty residue after applying, it's not a problem to wash it off after your 20 minutes is over.
Why does it itch/tingle my skin?

You may feel a tingling sensation, this might mean your body's magnesium levels are low, however, with consistent use, the tingling sensation should decrease.

To reduce the reaction, try these techniques:
- Try spraying on the soles of your feet before other parts of the body.
- Apply only a small amount and massage it in, and introduce new areas when you feel comfortable.
- Soak in a magnesium bath to get your magnesium levels up before spraying.

AVOID
- Do not apply to broken or freshly shaved skin.
- Avoid spraying straight after a shower as your pores are open.

It truly is a mineral our bodies need to survive, so don't be deterred from the itchiness as it should subside and you'll be felt feeling AMAZING
Share
View full details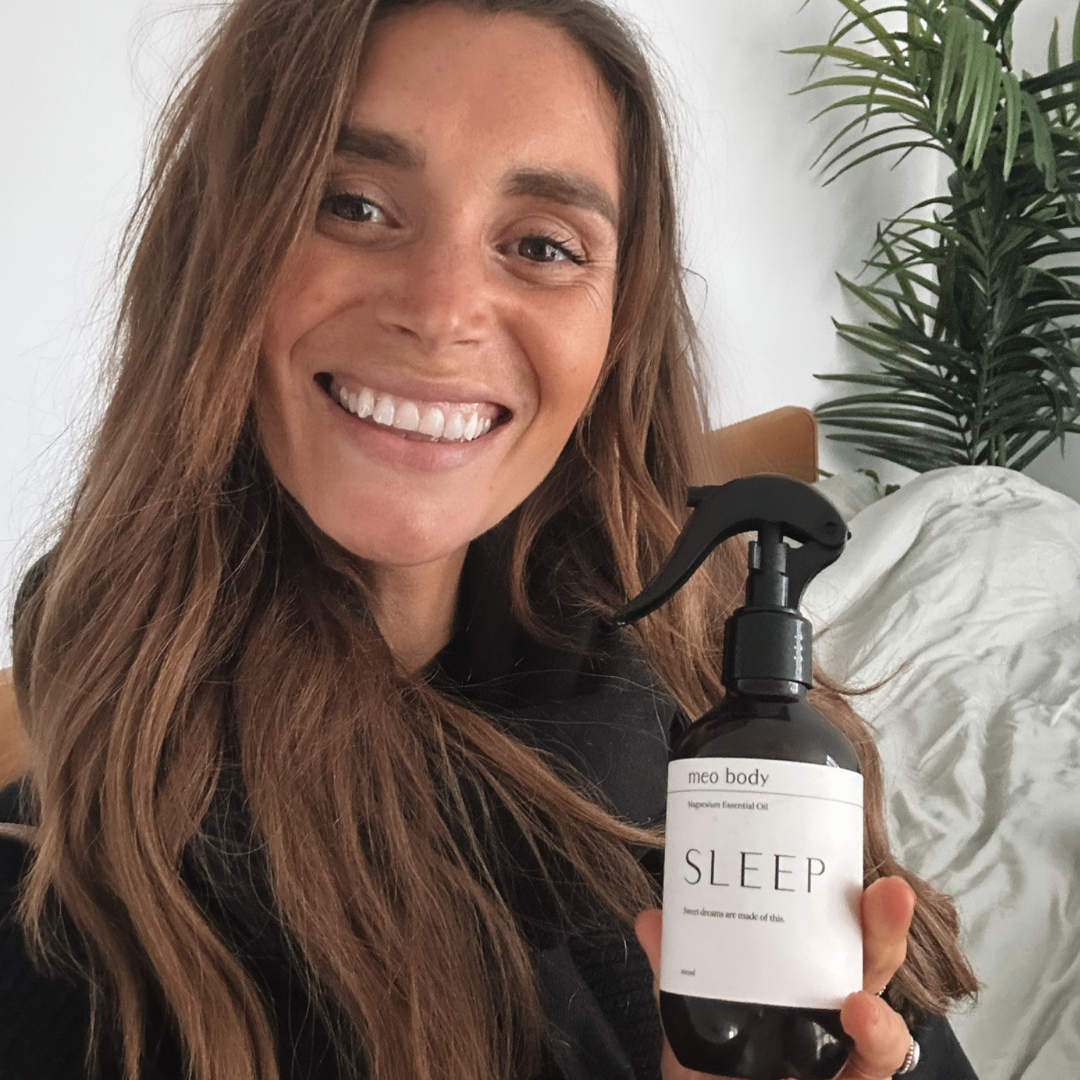 Recommended by Australia's #1 Sleep Expert Olivia Arezzolo
Renowned for her exceptional insights into sleep science, Olivia Arezzolo refers to the Sleep Magnesium Spray as an "absolute powerhouse for your BEST night's sleep."