Regular price
Sale price
$24.99 AUD
Unit price
per
Sale
Sold out
Revitalise, unwind, and rejuvenate fatigued muscles
Muscle Magnesium Soak – your ultimate post-activity recovery companion. This remarkable formula combines the revitalising power of magnesium, the soothing essence of Wintergreen, and the refreshing touch of Menthol essential oils, making it the ideal solution for your tired muscles.
Ingredients Key Benefits 

Muscle Relaxation: Magnesium is essential for muscle function and relaxation. It helps prevent muscle cramps and spasms, promoting a sense of ease and comfort in tired muscles.

Recovery Aid: Magnesium aids in post-activity muscle recovery, reducing the time it takes for muscles to recuperate after strenuous exercise.

Analgesic Properties: Wintergreen contains methyl salicylate, which acts as a natural pain reliever. It can help alleviate muscle pain and discomfort.

Anti-Inflammatory: Wintergreen's anti-inflammatory properties reduce muscle inflammation, contributing to quicker recovery.

Cooling Effect: Menthol creates a cooling sensation when applied to the skin, providing immediate relief for sore muscles. It soothes discomfort and offers a refreshing feeling.

Tension Reduction: Menthol's cooling properties can ease muscle tension, making it an excellent choice for relaxing and unwinding after physical activity.

Embrace the revitalising benefits of our Muscle Magnesium Range, your trusted ally for muscle recovery and relaxation.
Ingredients

Organic Magnesium, Wintergreen and Menthol
How to use

RESTORATIVE FOOT SOAK
Dissolve 1 cup in a warm footbath, immerse your feet for at least 20 minutes

RELAXING BODY SOAK
Dissolve 2 cups in a warm bath, soak for at least 20 minutes to maximise magnesium absorption

How long do I leave it on for?

Soak for at least 20 minutes for optimum absorption
Why does it itch/tingle my skin?
Share
View full details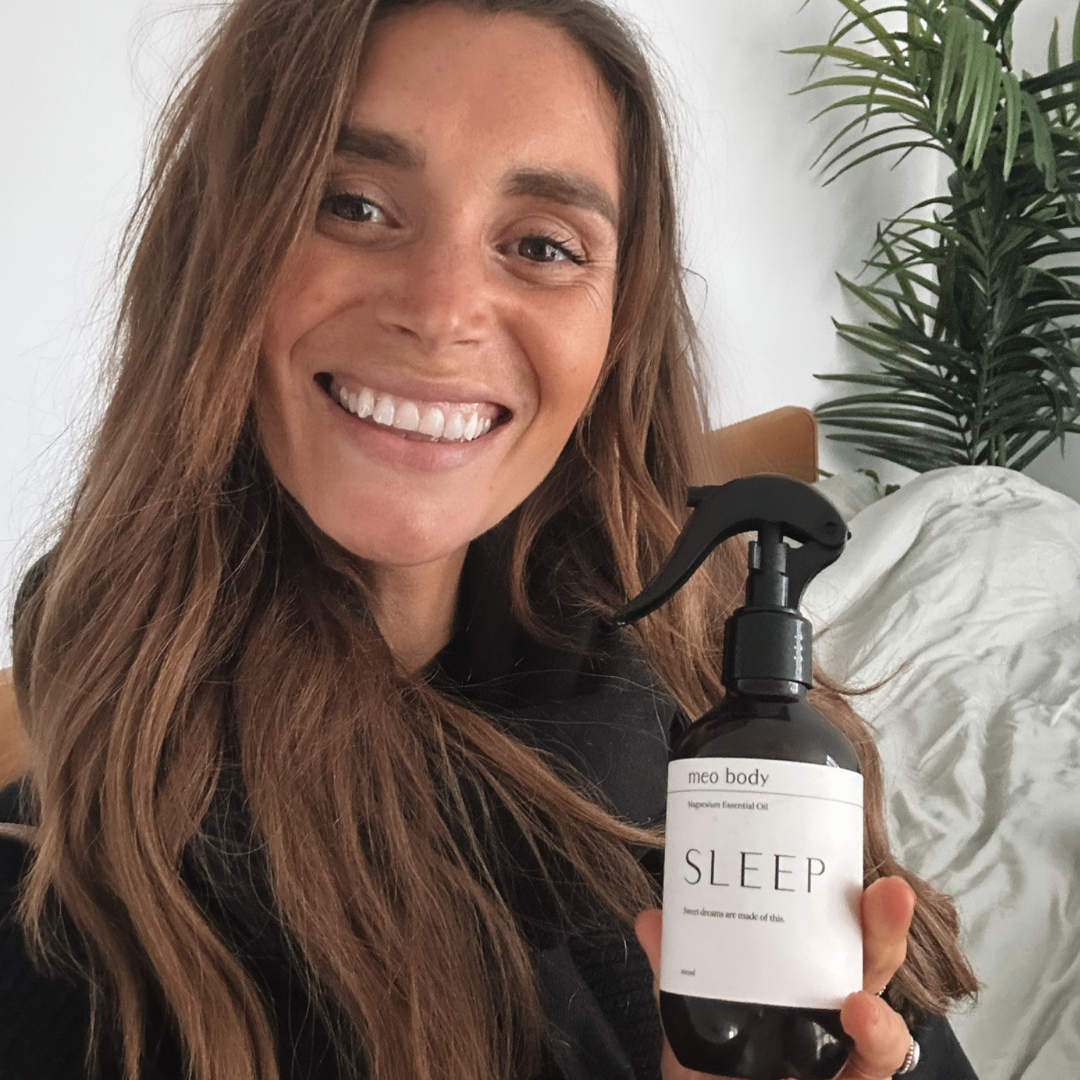 Recommended by Australia's #1 Sleep Expert Olivia Arezzolo
Renowned for her exceptional insights into sleep science, Olivia Arezzolo refers to the Sleep Magnesium Spray as an "absolute powerhouse for your BEST night's sleep."